Luxury Yacht vs Hotel
The first question you should always ask yourself when planning a party is. What kind of party you want it to be. Once you've decided on the purpose and theme, then it's the venue which holds the key to this success.
If you're throwing a party for more than just your close friends and family, the chances are you're going to want to push the boat out a little further. Maybe hire a venue suitable for larger groups. In this case, perhaps the most obvious option is to hire a function room in a large hotel because this is where parties are common, and the staff knows what to expect.
Be Different
A smart option, of course, but there is another option you might not even have considered. That's probably more affordable than you'd imagine and could make for a much more memorable experience.
If the location allows it (you're not planning a party in a landlocked city a hundred miles from the coast), why not consider hiring a yacht for the event and delight your guests free from the confines of the shore.
Whether chartering your boat and planning your adventure. Take advantage of a package that includes a full crew, food, and drink. It's certainly an option to consider if you want to have a memorable night.
But which to choose Hotel or yacht? As with all things in life, of course, there are advantages and disadvantages to both, so it's essential to take stock of exactly what your needs are and what you'll be getting from either option. Whether you're organising a corporate event, a birthday party, an anniversary or a wedding, the primary criteria will always be similar.
You need a location, you need an atmosphere, you need entertainment, and you need people! The last one we'll leave up to you, of course. So when it comes to the other three, we might be able to help you make a decision.
Space
If you opt for a hotel for a venue you are often confined to the room you book. You may have bar access and a terrace, but your staging room is where you and your guests will spend the majority of the evening. While this setting will often be spacious and comfortable for your party size.
It is somewhat limiting when you compare your options. If you were to opt for a boating venue, however, while sure, you are confined by the surrounding waters. You and your guests can wander freely around the deck of your boat.
If you opt for a larger luxury yacht, you may even have the same amount of space that a small hotel might offer. This gives you, and your guests have more freedom and can help prevent a party from getting stale.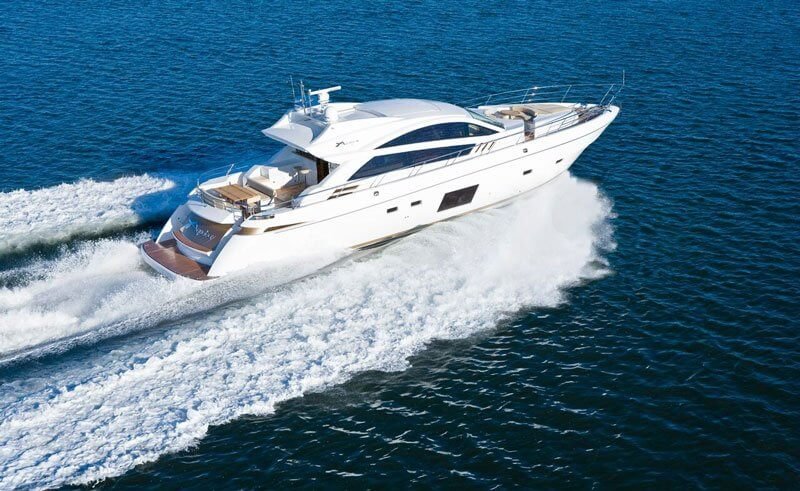 Location
When you are choosing the setting for your venue, you will often be swayed by the places. Whether it's a countryside manor with an extensive landscape or a thriving hotel amid a bustling city.
With unique views of the surrounding architecture, the location will always play a part in your decision to choose a venue. One of the benefits of having your venue onboard a luxury yacht is the glistening waters surround you and constantly changing landscaping.
Something is calming about watching the world float away. So, for more intimate occasions like a wedding or a conference, this might be a preferable setting.
Atmosphere
Unless you splash out on a top-class venue, the vast majority of hotel function rooms will be serviceable, comfortable. They are rather plain empty rooms, and it will be very much up to you to supply the character.
On a yacht, however, nature and the atmosphere are provided part and parcel by the vast expanse of ocean folding out in front of you. The 360-degree views you and your guests will be treated to will leave lifelong memories. This is great for a memorable occasion like a milestone birthday but very smart for business events like a product launch.
Entertainment
One thing you might not even consider when weighing the pros and cons of a yacht party or a hotel. There will be fewer restrictions out on the open sea. This means you'll be able to play your music as loud as you want (to a degree).
So without upsetting your neighbours (provided you leave the docks of course), and there will be no curfew, so the party can continue through the night into the morning if you and your guests feel up to it.
Of course, depending on the size of the yacht, there might be less space if hire a full live band. So, you won't be able to power anything too ambitious (a full-blown laser light show might be asking a little much of the generator).
So if you shop around, you should be able to commandeer a vessel that meets your needs. One benefit of both settings is they have accommodation options. So if you want your party to continue to the early morning, you can. So, then you and your guests have a place to rest when you're ready.
Ultimately, whether you choose to host your party in a top hotel or a luxury yacht, so, it will be down to you to make it a success. That being said though, there's always something to be said for the setting. You what more extravagant a setting than the endless, turquoise wonder of the ocean.